Curious if you can drink alcohol before a colonoscopy? You sure have a lot of things going on if you really want to drink alcohol right before your schedule. Nevertheless, let us find out if it will do harm for you or not.
What are the pros? Or the cons?
First, let us find out what Colonoscopy is. Maybe a tiny drop of alcohol will go unnoticed!
You may want to see: Blue facts make fart – How to Make Yourself Fart?
What is Colonoscopy?
Colonoscopy is a test performed by a physician in your inner lining of the colon or large intestines all the way to your rectum. Usually, it is done to see if there are existing ulcers, polyps, tumor, bleeding or inflammations. The instrument used to perform this is the colonoscope.
There you go, that was not hard after all. Now that we know what Colonoscopy means, let us find out if we can drink alcohol before the schedule, right?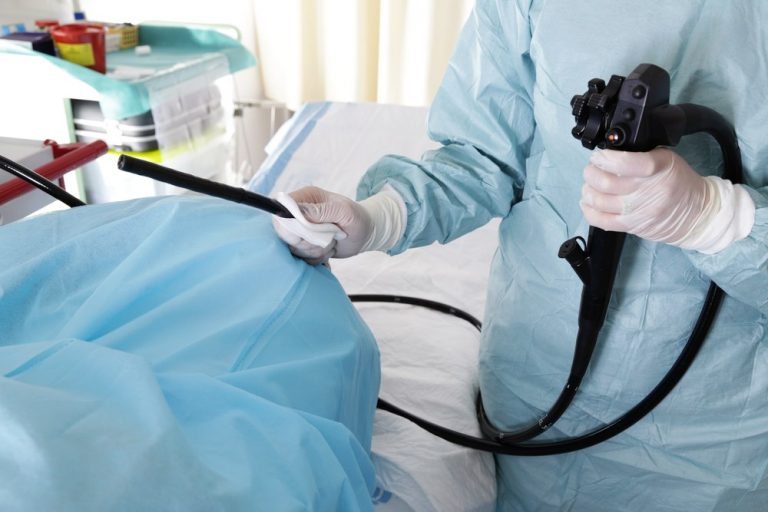 A preparation procedure needed before a colonoscopy schedule.
Can you drink alcohol before a colonoscopy?
As we found out, the colon should be "cleared", meaning emptied before a colonoscopy procedure. This would allow proper visibility and ensure no blockages. It is strictly recommended that patients should go on a clear liquid diet one or two days before the date.
Note: Following Doctor's instructions will ensure that your colonoscopy results are correct and there is no need for a repeat procedure.
But maybe, you will smile if I say there are some considerations. Are you interested?
Considerations:
There is no harm to ask your doctor especially in important cases like this. Usually, doctors will say "no" to alcohol when you have already started your required clear liquid diet. Still, some would be okay with a minimal intake of a glass of white wine.If you are feeling lucky, you might end up having a doctor who will give you permission to drink one before the time. He will tell you the amount of alcohol that is tolerable, what kind of alcohol, and how long before the colonoscopy will start.
Important:
Alcohol can cause dehydration.
It will result in unpleasant side effects like vomiting, excessive sweating or diarrhea.
It could hinder you to undergo the colonoscopy procedure.
Red wine might be interpreted as blood during the procedure.
So whatever your doctor says about your alcohol intake, be sure to follow instructions.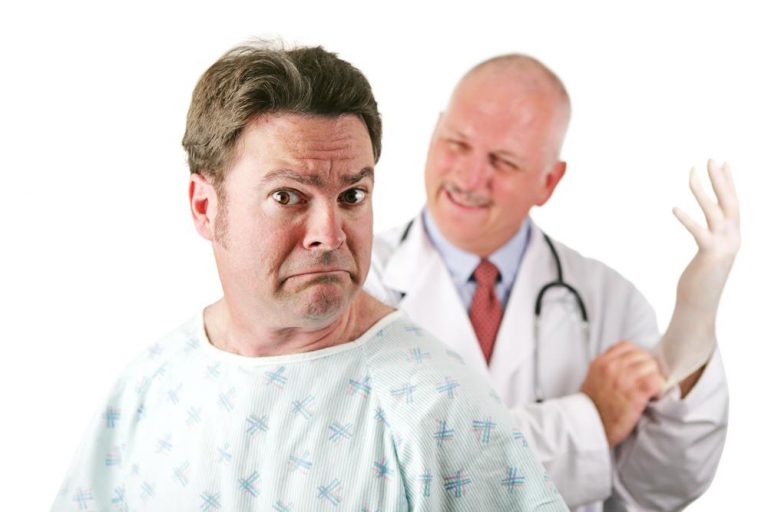 Doctor having a hard time discussing rules before colonoscopy procedure to a patient that is not willing to listen
Can you drink alcohol before a colonoscopy? The answer is "YES!" But you have taken note of all the doctor instructions, right? Let us clarify a bit so nothing can go wrong. Here are the crucial reminders for you.
Guidelines:
Minimize the amount of alcohol you will drink. A glass of wine is more than enough.
Do not drink red wine or other alcohol that are colored.
Several hours before the exam, you are no longer permitted to drink nor eat. Usually, it is 12 hours before but you need to clear this out with your doctor to be sure.
I really hope that everything is already clear for you. It is important that you should follow the guidelines for a successful procedure.
You do not want another one, do you?
It is actually necessary that you hydrate yourself with clear liquids before the procedure. Any liquids will do like water, clear sports drinks, coconut juice and broths will boost up your body by providing the electrolyte balance. It might be good to just focus on these suggestions.
I hope that this article satisfied and helped you in so many ways. Whether you are planning to drink or not, this would make your decision a lot easier. "Can you drink alcohol before a colonoscopy?" I am pretty sure you know the answer.
Anyone who find this article informative and helpful, you can hit like, drop us a line, and share!
Reference: livestrong.com
Buy a shirt about Colonoscopy?
| Product Link | Product Features | Price |
| --- | --- | --- |
| | Look Who's All Grown Up and Ready for a Colonoscopy Long Sleeve T-Shirt | from $23.95 |
| | Colorectal Cancer Awareness Funny Colonoscopy Bum Rap T-Shirt | from $15.99 |
| | Not Today Cancer – Colorectal Cancer Blue Awareness Ribbon Long Sleeve T-Shirt | from $21.99 |
| | Retro Funny Colon Cancer Colonoscopy T-Shirt | from $19.99 |
| | Look Who's All Grown Up And Ready For A Colonoscopy Exam T-Shirt | from $17.99 |
| | Distressed – Colon / Funny Colonoscopy Shirt Raglan Baseball Tee | from $25.99 |
| | Colorectal Cancer – National Colon Cancer Awareness Month T-Shirt | from $15.99 |
| | Colorectal Cancer Awareness T Shirt – Colon Cancer Ribbon | from $19.99 |
| | Look Who's All Grown Up and Ready for a Colonoscopy T-Shirt | from $18.95 |
| | Colon Cancer Awareness Colonoscopy Blue Ribbon Butterflies T-Shirt | from $14.95 |
| | Womens Check Ur Colon Cancer Awareness Month Colonoscopy Colorectal V-Neck T-Shirt | from $15.97 |
| | Colon Cancer Survivor Shirt – Colorectal Awareness Ribbon | from $21.99 |
| | Funny Colon Cancer Colonoscopy T-Shirt | from $19.99 |
| | Colorectal Cancer Awareness Funny Colonoscopy Bum Rap Raglan Baseball Tee | from $23.99 |
| | Colon Cancer WARRIOR Shirt Colorectal Cancer Awareness Tee | from $18.93 |
| | Colon Cancer Awareness Colonoscopy Blue Ribbon Butterflies T-Shirt | from $14.95 |