Are you fond of smoothies? Have you ever made one? Smoothies are being sold everywhere you go. It gave us a quick relief, especially in this summer heat. It is just a taste of fruit and milk in one!
But have you ever tasted one that does not have yogurt? Or made one?
Today, let us refrain from buying smoothies right from your beverage stores. For a change, I challenge you to make your own. How to make a fruit smoothie without yogurt?
Are you up for it? I bet, you are!
But first, let us make a little bit of research and find out what really is a smoothie all about. It is best to drink something that you are sure what it's made of. Right?
What is a Smoothie?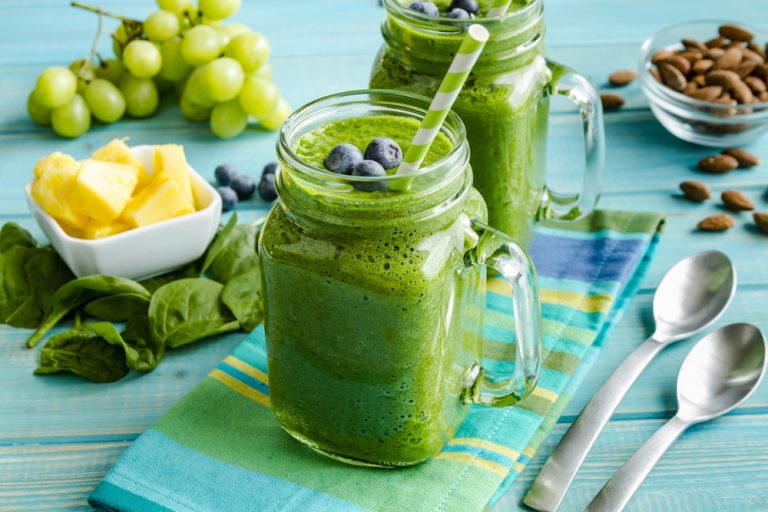 Mason Jar Mugs filled with Spinach and Kale Health Smoothie. A healthy recipe to start your day!
What is a Smoothie? Well, a Smoothie is a delicious and delightful drink that at the same time very healthy. It is made out of Fruit [any favorite] and with a mixture of other little ingredients like ice, sugar and the mostly used "Yogurt". A Smoothie is known to be good for diets and for having a high nutritional value. Since it is healthy and delicious at the same time, a lot of people drink it.
What do you need for this tutorial?
Shall we begin? Making a fruit smoothie is very simple. You do not need much to prepare. It is quick and rewarding!
Strawberries, fresh and ripe.
1 cup Milk- soy or non-fat.
Peanut Butter.
Sugar (optional).
Glass.
Blending Machine.
How to make a Fruit Smoothie without Yogurt?
Smoothies are good for losing weight or just to satisfy your craving for a creamy taste. For this recipe, I am going to use my favorite fruit strawberries!
Strawberries are sweet and delicious and they have a high source of Vitamin C, fiber, antioxidants, folate, and other minerals.
So, here are the steps on how to make it. Are you ready?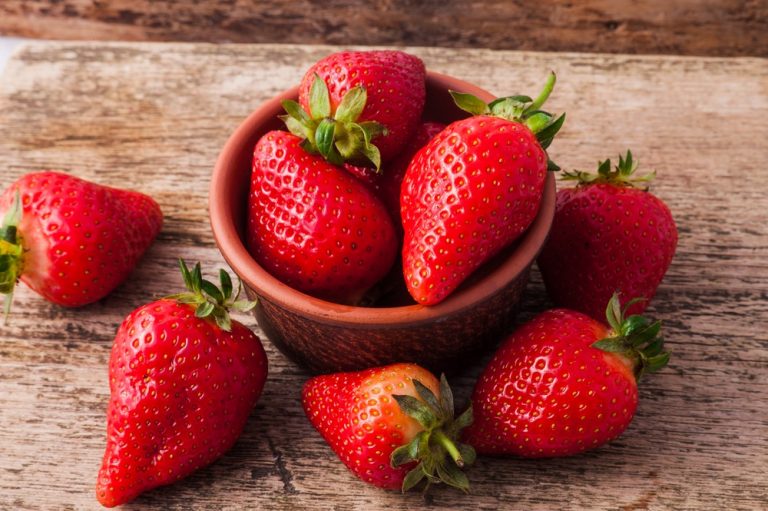 Fresh and ripe strawberries – A major ingredient for the fruit smoothie without yogurt.
Step 1
Gently wash your strawberries, you'll never know what chemicals they have been sprayed on. Cut the stems off it then put them all inside the blending machine.
Freshly cut bananas – Ingredient needed to mix with strawberry fruit smoothie.
Step 2
Get your banana and slice it into pieces. Put it inside the blending machine together with the strawberries.
Milk ready to be poured in the blender. Milk is a basic ingredient in making fruit smoothie beverages.
Step 3
Get the milk and pour it into the blender together with the fruits. You may prefer soy milk or low-fat milk.
Tablespoon of peanut butter for smoothie is a flavorful substitute for sugar as a sweetener in making fruit smoothies.
Step 4
Put your 1 tablespoon of peanut butter into the blender together with milk and fruits.
Ice cubes for making smoothies to quench your thirst on a hot summer day.
Step 5
Drop your ice cubes inside the blender.
Turn the blender to high speed for a strawberry fruit smoothie.
Step 6
Secure the lid of the blending machine and turn it on to high-speed setting. Mix until the ingredients are perfectly blended.
Pour the strawberry smoothie into your tall glass and enjoy drinking!
Step 7
When you see that the ingredients are all mixed well in the blending machine, get your glass and pour the mixture in. It is ready for you to enjoy!
How was it? Told you, it was quick and easy to make. Yogurt is the widely used ingredient to make a smoothie creamy. Yet, as you have seen, we can substitute it with any milk you like too. Once you have tasted it, you will not know the difference!
Here is a video showing you how to do it. Enjoy!
How was it? Was it yummy? Was it just how you liked it? Did you learn anything new?
I bet you will never buy another smoothie from a store again. I tell you, it is much better to make it yourself. It saves time, money and best of all, you are sure what it is made of. How to make a fruit smoothie without yogurt? Now, you know!
I hope this quick article was of great help. Enjoy your Smoothie and share this recipe to friends!
Reference: livestrong.com
See more maybe you are interested here.