Healthy is what's going on nowadays. It may be work outs, diets and juicing. If you are planning to purchase a thirst quencher, here are guides on how to choose the best slow juicer for you. Yet before that, let us first learn a few basic information about the item that you want to bring home.
What Is A Cold Press Juicer?
Cold press juicers are the new trend in the juicing mania. It extracts the juice from fresh fruit and veggies by first squeezing it out or more likely crushing before squishing it out for you to drink. This machine does not heat much since it operates in slow speed so it does not destroy the nutrients of the fruits and veggies upon juicing.
By the way, another name for cold press juicer is masticating juicers. Do not get confused in here, when somebody askes you "What are masticating juicers?" the answer is simple, "They are totally the same as cold press juicers". By the way, masticating come from the Latin word that means, "to chew" 🙂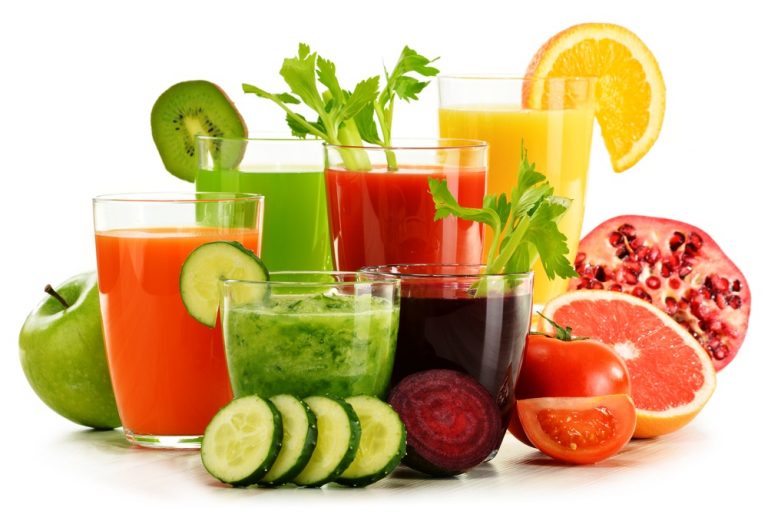 Via: Dreamtimes.com
What are the Benefits of a Masticating Juicer?
Superior quality juice.
Less waste in the process of juicing.
​Since it moves in deliberate speed, there is a low risk of oxidation. The juice would come out perfect and is still recommendable for storing with its nutrients still intact.
​Since all the nutrients are not destroyed, you can still savor the best taste and smoothness while acquiring the enzymes and vitamins as well.
​Since it works slowly, you can use it to almost all kinds of veggies. It is effective in extracting juice as well as herbs.
No disturbing agonies. This machine works quietly so you can bring and use it anywhere without the fear of bothering anyone with noise.
Taking it slowly sure has a lot of advantages. It does not let the machine go beyond the limit and overheat. Rest assured, your unit will stay with far more longer. Overheating damages machine parts.
A high percentage of juice output, fewer froth and waste.
Maximum Use! Do you know that your masticating juicer can also function in making pasta, milk from nuts, fruit ice, and some baby food? You can't ask for more!
If you are curious on how cold press juicers work, it is much better to see it for yourself. Watch a video to be able to observe it properly:
Now, you have an idea on how easy to operate them. Features may vary in every brand but nevertheless, you already have an overview of how convenient it is to own one.
What to consider when buying a cold press juicer?
Single or double gear? You can choose single gear if your priority is the price. Single gear is cheaper compared to double gear but is not that much durable. Although you can still juice all fruits and veggies you like, you must not overdo it since the gear can't stand much pressure. Using two gears though will exactly be the opposite. Overall, you can save on two gears considering its durability.
Lesser Maintenance! The usual designs for masticating juicers are hard to disassemble. The parts are well connected to each other that it gives you hard time during cleaning schedules. However, you can choose the model which has a reverse motion feature. You can clean the gears without having the trouble of taking the parts. Choose one that is easy to clean.
Physical attributes – points to consider are the size and the shape of your juicer. Is it too big for your storage area? Does it fit on the counter? Small juicers are more convenient in terms of locomotion and cleaning. The smaller the unit, the easier to bring and clean.
Would it serve your need? Before you buy, think why you want one. What are the fruits and veggies do you usually use? Juicers have different features. Make sure it is capable of doing what you expect from it. It would be a plus also if you would check beforehand its oxidation number. It would matter if you plan to store your juice.
Body Material – if you are particular of the material used for the juicer, you should probably know at first glance if it is made of plastic, steel or ceramic. It all depends on the frequency of use. If you tend to use them occasionally, plastic housing will do. Yet if you plan for daily use, you might as well buy a steel one. How about the clear type container? It would be nice to see the juice coming out if you may wish. Important to consider as well is the base. Try to look for a model who has non-slip feet since it will hold stand properly and will give you ease in the process.
Think about the price advantage. Obviously masticating juicers are expensive compared to centrifugal juicers. However, if you try to dwell on its advantages when it comes to juice quality, you might realize a high reason for savings.
Add-ons – Some models come with additional features like cleaning equipment (brushes, etc.), it would also be convenient if the machine has its own cord storage so that cords won't come out dangling and messy to look at.
What are The Best Masticating Juicer on the Market?
Now let us move on to the reviews. Each of the product will be reviewed according to their pros and cons. Let us see how they are seen by the consumers and you can weigh from there on what to buy. All of these chosen products are well selected and are proven to be the best so as expected it would be tough for you to decide.
#1 – Omega J8006 Nutrition Center Juicer – Black and Chrome
With its elegant black color and so many superb features, this model is a keeper. It does more than juicing. It also makes peanut butter, baby foods, milk, pasta, grind coffee and spices and mince herbs. Multi-functional, so what can you ask for more?
Pros
Maximum ability to juice. The pulps go out dry.
Durable motor.
Easy to put together and dismantle Cleaning Friendly.
Juice comes out clean, no build ups!
Cons
Chute is small you need to do more slicing.
The plastic container that holds the produce can easily be stained with greens so you need to clean it hard.
---
#2 – Omega VRT350 Heavy Duty Dual-Stage Vertical Single Auger Low-Speed Juicer Silver
Neat as the color silver, this model is a beauty in your kitchen. It has its small, vertical foot print that easily fits on the counter. It has a dual stage feature wherein it squeezes juice at first then goes to the pulp after. Slowly, but surely!
Pros
The size is very suitable to countertops.
No noisy sounds.
Pulps comes out very dry.
Cons
Not easy to clean.
It jumps when the reverse is hit and make a startling noise (when it is hard to juice like veggies).
---
#3 – Kuvings Whole Slow Juicer Silver B6000S with Sorbet Maker, Cleaning Tool Set, Smart Cap and Recipe Book
This model has a 3" wide tube opening that is convenient for big sizes giving you less time to prep. Speed is life! It comes with a dip-free smart cup and a blank strainer for making frozen fruit sorbets! A really good buy.
Pros
Easy to clean.
Can crush anything.
Wide mouth, can fit bigger slices.
Quiet operation.
High level of juice yield.
It comes with a recipe book and a cleaning brush.
High-Quality Juice produce.
User friendly.
Cons
Nozzle stopper easily breaks.
Bowl is not durable, it easily cracks.
---
#4 – Omega VERT Slow Juicer VSJ843QS, Square Version, Silver
This new model also has a dual-edged gear, thus giving more amount of quality produce. It gives smoother and consistent pure juice. It's totally worth the price.
Pros
High Juice Yield.
Easy to clean.
Best gear design.
Versatile can make almond milk on juicing.
Cons
Produces pulp.
Large footprint takes a lot of storage space.
---
#5 – Omega J8004 Nutrition Center Commercial Masticating Juicer, White
This model has a single-gear motor and is a dual-stage juicing. So no more waste, pulp dry and more juice! It does not clog, build up the heat or produce foam. Maintenance friendly, it is durable and suggests savings for you.
Pros
High-Quality Juice produce.
Easily Cleans.
User Friendly.
Includes a pulp screen that fits over the bowl.
Pulp dry.
Easy to assemble and vice versa.
Cons
You need to cut the fruits into small pieces to make it efficient.
Replacement parts are expensive.
---
What is the Best Juicer to Buy?
And so, the best juicer to buy is, Omega J8004 Nutrition Center Commercial Masticating Juicer, White
This model has the most positive reviews from users and has the most practical value in the market. Since our needs and preference differ, go ahead and take a look at the best 5 choices and make your own decision on what to buy.
Final Word
The models presented are the top best in the market today. They were carefully selected according to quality, price, designs and customer feedbacks. If you are planning to buy a new Slow Juicer, we recommend to check and browse the review we had made for you. We prepared it to make your buying much easy and convenient and no hassle. What are you waiting for? Take your pick! Feel free to share and drop a comment. We will be very glad to hear from you!
Reference: Juicerselect.com
Read more: https://healthywithdanny.com/fruit-smoothie-recipes-without-yogurt/