Cold pressed juice mainly refers to those special processed juices where juice is extracted from vegetables and fruits through a hydraulic press instead of using other methods like auger, centrifugal or single.
This high pressure processing – HPP method also helps to keep the juice fresh for another one month or so. There are various factors like acidity of the fruit used depending on which cold pressed juice can be kept in a refrigerator up to a maximum of 5 days without the need for pasteurization or HPP. To avoid odor, cross contamination when left in the refrigerator, you will need a best airtight containers for the juice.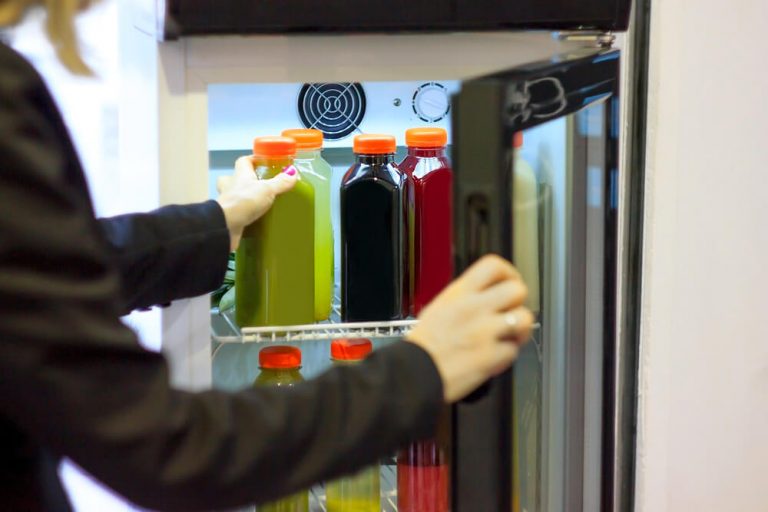 Keep cold pressed juice in refrigerator
These special juices have gained popularity recently but it has been produced commercially for many years. These juices come with an expensive pricing when compared with other kinds of juices, since they are created using 100% vegetables and fruit.
Proponents of cold pressed juice say the cold pressed juices are healthier having more nutrients and tastier as opposed to the variety of pasteurized juices. One reason why cold press juice is expensive is the quantity of juice squeezed in one bottle, which is more than normal juice bottles.
Cold Pressed Juice can be prepared at home and it is not that difficult. The do-It-Yourself cold pressed Juice recipes are quite simple and can be prepared easily in a good quality blender for a single serve of drinking. It will take around 15 minutes of time and they are refreshing in taste with a rich source of vitamins and nutrients.
How to Make Palatable Cold Pressed Beet Juice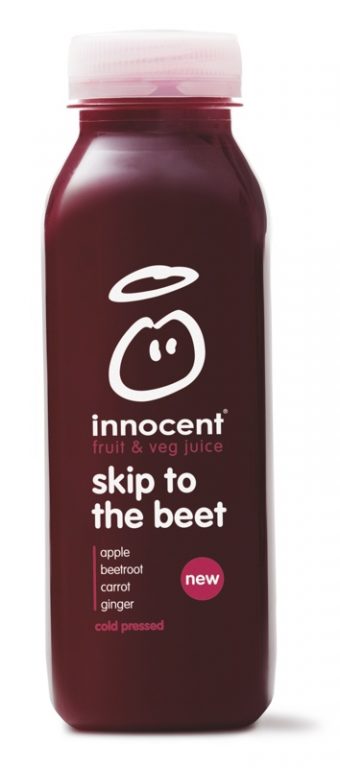 Cold pressed beet juice
Ingredients required:
You have to take a blender; a high power blender is preferable and for a single serving, half of the above ingredients should be used. Blend all the above ingredients for juice along with half cup of water until the mixture becomes smooth and supple.
A lot of pulp will be made so you can use a fine strainer or a finely meshed sieve with a bowl below to hold the juice, so as to strain the entire pulp from the juice and in case the entire juice is not extracted properly you may use your hands to squeeze out the juice from pulp as there will be a lot of it.
Beetroot cold pressed juice – a healthy fruit drink for detox
If needed you can double strain the juice by adding some water to assist in the straining process. The Juice is concentrated, so you add one big glass with ice cubes in it. The juice will be a little dilute as and when the ice cubes starts melting in juice, and it can be refrigerated for 2 days. So you can enjoy more as the drink gets cooler.
How Is Cold Pressed Vibrant Juice Made?
Cold Pressed Vibrant Juice
Ingredients
Strawberry Mojito can be made using

8 Strawberries
1/4 of a Watermelon
1 sprigs of Mint

Carrot Gingerale can be made with

1 large Carrot
1 thumb size of Ginger
1 1/2 large Red Apples

Pineapple Paradise can be made from

1/2 a Sweet Pineapple
1/2 a Granny Smith Apple
1 large Mandarin Orange
These ingredients can be put through cold press juicers and a thick colourful juice is extracted which can be refrigerated and used for some days.
The cold juice is bottled in case of cold pressed juice and sealed and put in a large container, filled with water and crushing force is applied equaling an amount of pressure which is same as 5 times the pressure found in the deepest ocean part for inactivation of pathogens. Cold-pressed juice companies can now ship the juices which taste refreshing and look quite vibrant and are safe for few weeks instead of some days.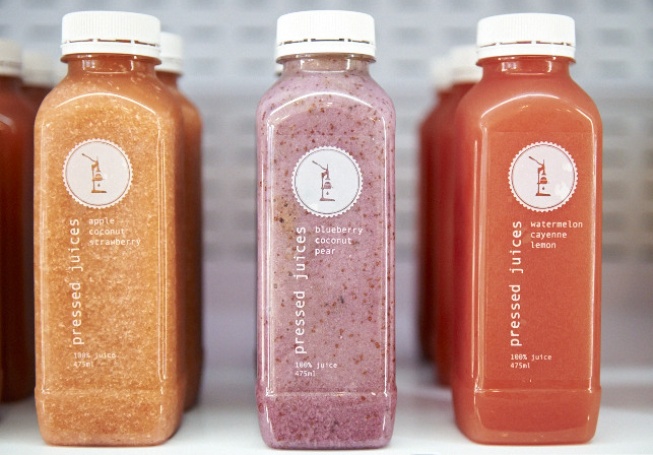 The bottled cold pressed juices
The popularity of cold pressed juice has increased quite a lot and it comes with a variety of flavors ranging from 100% fruit juice to dense, complex green juices. You get the cold pressed juice available in the market and also in online stores. These bottled cold pressed juices are made by use of large hydraulic presses.
The fruits and veggies are pressed through a fine mesh to get almost all the juice squeezed out of the product. For citrus food, a high speed extractor is used to obtain delicious bright-colored juice from fruits like grapefruit, oranges, lemons and limes. After the extraction process is carried out properly, you will get natural vibrant juice, which is then high pressure processed and bottled.
See more maybe you are interested here.