If you're thinking about getting into juicing, you're going to need our help choosing the right juicer. Why? Because at the moment, the market is full of different models and a price-range that goes from $50 to $400. To pick one out in the sea of possibilities, you're going to need a "system" and we're going to provide you with one. Check our guide:
How does a Masticating Juicer work?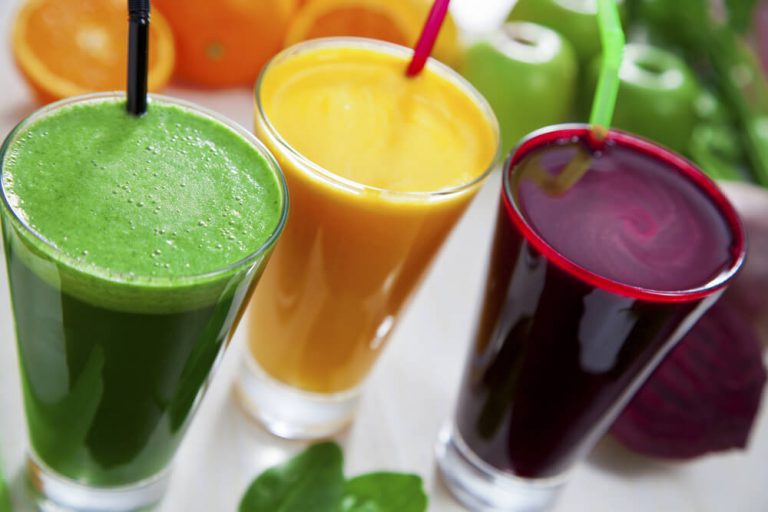 Also known as a single auger or a single gear juicer, a masticating juicer is characterized by a single gear and blade. It works by spinning slowly and crushing vegetables or fruits, squeezing them against the sides of the juicer. This process turns them into their liquid form, all while simultaneously pushing everything through a wire mesh; the pulp is kept inside by the mesh, while the juice is collected and pushed out.
The idea behind masticating juicers is that, by making the process slow, there's no unnecessary heating of the juice; this preserves all the beneficial nutrients that would otherwise mostly get destroyed by the heat.
When masticating juicers first appeared on the market as the new generation of juicers, people were turned down by how much slower the process of juice extraction was when compared to the centrifugal ones. But don't let that put you off; in this case, the saying "Slow and steady wins the race" truly does apply.
Perhaps this makes you want to see: How to Make Cold Pressed Juice
Masticating Juicers vs. Centrifugal Juicing Machines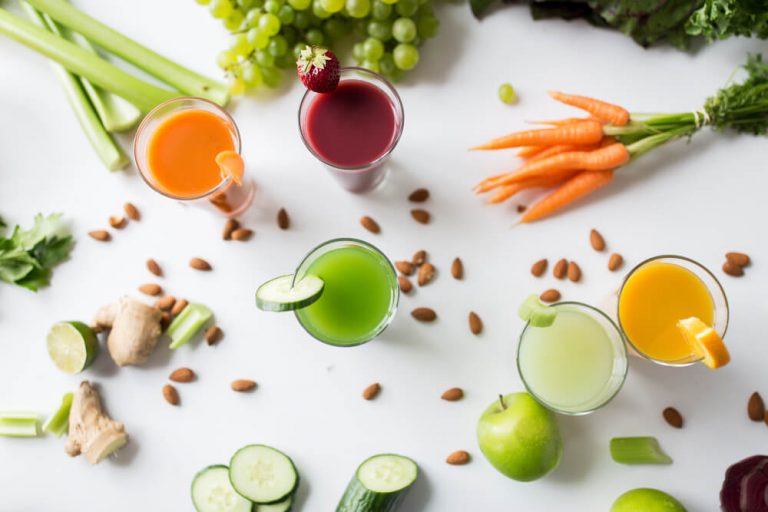 Centrifugal juicers are what comes to mind when someone mentions the word Juicer. That's completely normal – this type of juicers is the one that is deemed the most common one. You've seen it on TV and maybe even considered buying one at some point.
As the name explains it, they use centrifugal force the fast-spinning blade creates to separate the juice from the pulp; the juice then goes into a jug. The goal of centrifugal juicers is to get the job done as quickly as possible. So, why should you buy a masticating juicer instead?
Centrifugal Juicers
Masticating Juicers

They spin at a higher RPM (between 3000 and 16000 RPM), which inevitably creates heat; this destroys a lot of the nutrients.
Oxidation is another result of the high RPM – while spinning, it traps a lot of air, which makes the juice oxidize a lot faster; more foam in the juice means more air is in it.
It uses sharp rotating blades to chop up fruits and vegetables.
Due to their high-speed spinning, these juicers tend to be very loud.

Low RPM means no heat is produced, so the nutrients are preserved.
The grinding motion of these juicers, combined with low RPM leaves you with minimal amounts of air trapped in the juice – this means that oxidation is significantly postponed and the juice will stay fresh longer.
By slowly pushing fruits and vegetables into the sides of the juicer, it squeezes out way more juice and nutrients, giving the juice a much fuller, sweeter taste.
This type of juicer is very silent.
Though they cost more, masticating juicers have proven to be your go-to kitchen appliance if you're trying to make healthier life choices, but can't be bothered to eat fruit or vegetables.
Things to look for in Masticating Juicers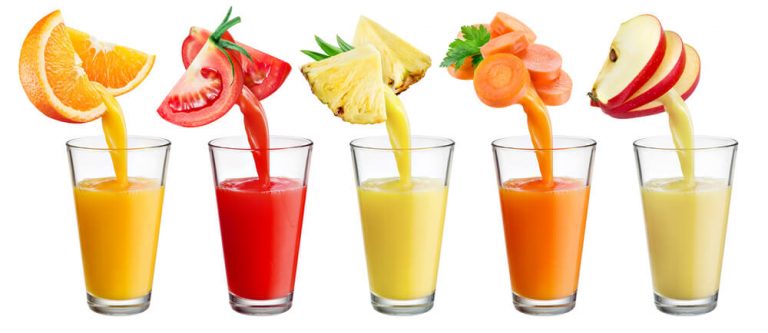 When there are a lot of available models to choose from, it's easy to become overwhelmed. That's why we'll give you a list of specifications that you should pay attention to when you start narrowing your choice down to the one masticating juicer you plan on buying.
Single or double auger
If you choose a single auger juicer, you're choosing a cheaper version of a masticating juicer. That means it's more likely to malfunction and it won't be able to successfully process larger amounts of fruits and vegetables at a time. Double auger juicers, on the other hand, will be able to handle larger quantities, as they operate using two gears simultaneously.
Speed (RPM)
The low RPM is something we've already talked about, but let's go over it again quickly – best ones on the market won't go over 80 RPM. Some do though, it all depends on the model; compared to centrifugal juicers, they are still considered low-speed.
Maintenance
It's important for you to know how hard it will be to disassemble the juicer, clean it and then put it back together. You don't want to spend too much time trying to figure out which part goes where.
Other things to look for
Dimensions and weight – These factors decide how much space it will take up and what it's made of.
Available colors – Not to say looks are everything, but it's nice to be able to pick out a color that goes well with the rest of your kitchen.
Budget – You should consider how much you're ready to spend on a masticating juicer; keep in mind that the more expensive ones are usually newer models, more user-friendly and convenient.
Warranty – This is a good indicator of quality; how long the manufacturer expects the product to last says a lot about the product.
And now, turn to….
Top 5 Masticating Juicers on the Market in 2022– Our Reviews
#1 – Omega NC900HDC 6th Generation Nutrition Center Electric Juicer – The Most Expensive One
This sixth generation model from Omega is one of the newer additions to the masticating juicers market. It is also the most expensive product on our list, but if you're willing to set aside a few extra bucks, you can get a great kitchen appliance.
When it comes to design features, this is a horizontal juicer with a chrome finish. That gives it a look that will accommodate any kitchen.
Also, it has a handle on top, made for easier transportation of the juicer around the kitchen. The feeding chute is bigger than in some other models on the list, which provides a more efficient and faster juicing process.
The warranty is a, dare we say, standard one – Omega is known for giving a 10 to a 15-year warranty on their masticating juicers. Keep in mind that, since it's made out of plastic, the motor will probably outlive the plastic body of the juicer. Deal with that when the time comes by replacing the plastic parts as they wear off.
Pro
Cons

Easy to disassemble when it needs to be cleaned.
The manufacturer gives a 15-year warranty.
Five adjustable settings for different types of fruits and vegetables.
Automatic pulp ejection.
Chrome finish gives it a nice look.

Since the juicer is made out of plastic, it will not last as long as the motor.
It produces a lot of foam for a masticating juicer.
Difficult to clean.
#2 – Omega VRT350 Heavy Duty Juicer – Vertical Design
Even though one of the more expensive masticating juicers on our list, this is still an affordable one. Again, made by Omega, an established name in the juicing industry, this model comes with a 10-year warranty.
What makes it stand out the most on the list is its vertical design. Not only does it look good, but it also takes up a lot less space on the kitchen counter.
It's important to mention that this is a dual stage juicer. If you're not familiar with the terminology, this means that there are two rounds of squeezing that happen inside.​
First round starts when you put your fruits and vegetables in it.​​
The second one begins after the initial juice extraction is over – the pulp then goes into a second round of squeezing, to make sure every bit of juice is collected.That is an important economic factor, as it gives you the maximum available amount of liquid for the produce used.
Pro
Cons

Vertical design of the juicer takes up a lot less space on the counter.
Three settings; one of them is Reverse, which you can use in case something gets stuck.
Oxidation is significantly postponed – manufacturer says the juice can be stored up to 72 hours before losing its freshness.
10-year warranty.
Dual stage juicer.

Too much pulp gets into the juice.
There are some hard-to-reach places where bits of produce tend to get stuck.
When juicing greens, it makes a lot more foam than expected.
#3 – Champion Juicer G5-PG710 – BLACK Commercial Heavy Duty Juicer – The Heavyweight Champion
This one is the only one on our list not made by Omega. But don't assume that means there are significant quality differences – the manufacturer of this model, Champion, has made a great name for itself on the market for masticating juicers
The warranty that Champion provides for this model is a 10-year one, so it's up there with the rest of the models on this list; that's the warranty on the parts. The motor, however, has a 3-year and the cutting blades a 1-year warranty.
A 1/3 HP motor powers the juicer, and it operates at a higher RPM than most masticating juicers – 1725 RPM. That means that juicing will get loud, so be prepared for that if you decide to buy it.When it comes to design and general characteristics of this model, it's important to mention that it's a horizontal one, so it'll take up some counter space.
It's made out of nylon, which is a step forward quality-wise compared to the juicers made out of plastic. Finally, we should mention its weight; the heaviest juicer on the list, this Champion model may not be as easy to move around.
Pro
Cons

Easy to use.
Large feeding chute.
Instead of using plastic, the body of the juicer is made of nylon, which makes it more durable.
10-year warranty.

Because of its horizontal design, it takes up a lot of space on the counter.
3-year motor warranty.
Spins at a higher RPM, so it's louder than most masticating juicers.
#4 – Omega J8006 Nutrition Center Juicer – The Colorful One
We're back to another Omega juicer, and again, the manufacturer gives a 15-year warranty.
First of all, we'd like to point out that this is the only one on the list that offers you such a wide range of color options. There are eight different options, and even though this doesn't mean much regarding quality, at least you'll be sure it works well with your overall kitchen vibe.
The problem might be that it's made out of plastic; but if you make an effort to take good care of your juicer, you probably won't encounter that many issues. It is a horizontal-design juicer, which, as you may assume by now, means it will take some extra space (compared to the vertical ones).
It is operated by a powerful 2 HP motor that works at a low RPM and gives you a nutrient-rich glass of juice every time you use it. It's important to mention that this is a dual stage juicer – the produce goes through the squeezing process two times before finally automatically ejecting the pulp.
Pro
Cons

15-year warranty.
Automatic pulp ejection.
It's a dual stage juicer, so it gives the maximum amount of juice possible.
Low RPM (80 RPM), but has a powerful gear reduction that equals a 2 HP motor.
Up to 72 hours of postponed oxidation.

Small feed chute, which means you'll have to prep the produce.
Made out of plastic.
The bin is small, which means constant emptying.
#5 – Omega J8004 Nutrition Center Commercial Masticating Juicer – The Budget-Friendly Juicer
Another Omega masticating juicer and this one is the cheapest on the list, so if you want the benefits of a low-speed juicer, but can't afford the more expensive models, this one will work just as well. It has a horizontal design, so – less counter space.
But if you make room for it, it can become a great addition to your everyday kitchen routine. It has a handle on top and is significantly lighter than some other models, so even moving it around shouldn't be an issue.
As some other Omega models on our list, this one is powered by a 2 HP motor. It is a dual stage juicer, meaning it's also economical because it collects all the juice available in the produce. A lot of users have also stated that it's easy to disassemble the juicer and clean it after using it, which is a great time-saver, especially if you plan on using it every day.
On the other hand, since the feed chute is a bit smaller – that means you'll have to do a bit more prep work – cutting up fruits and vegetables before putting them in the juicer.
Pro
Cons

Dual stage juicing – two rounds of squeezing to get the most out of the produce you're using.
Oxidation is significantly postponed – up to 72 hours of juice freshness is promised by the manufacturer.
It's easy to take it apart and clean it.

Doesn't juice soft fruits as efficiently.
Small feeding chute, which means you need to do more prep work.
So, the title of the best juicer on the market in 2022goes to…
The best masticating juicer on our list is Omega J8006 Nutrition Center Juicer. Making this decision was hard since all of the products on the list share a lot of the same qualities.
Even though we had to announce a winner (or this article wouldn't make much sense), we'd like to say that it doesn't matter which one you're going to choose. As long as you DO buy a masticating juicer, you're making a huge step in the right direction when it comes to your well-being, and that should be what matters the most.
>>Read more: https://healthywithdanny.com/best-apples-for-juicing/