Do you know what hummus is? Hummus is a popular dip that originally started in the Middle Eastern part of the globe. Since it's already widely known nowadays, I am sure you'll like it especially if you're a vegan or a vegetarian. A lot of question pops up. Does hummus go bad?
The answer is YES, it does. However, the main purpose of this article is to tell you that there is nothing to worry about. We will teach you the proper way on how to store it to last longer. This information will come in handy after.Interested?
You may want to see: Can You Freeze Potato Salad?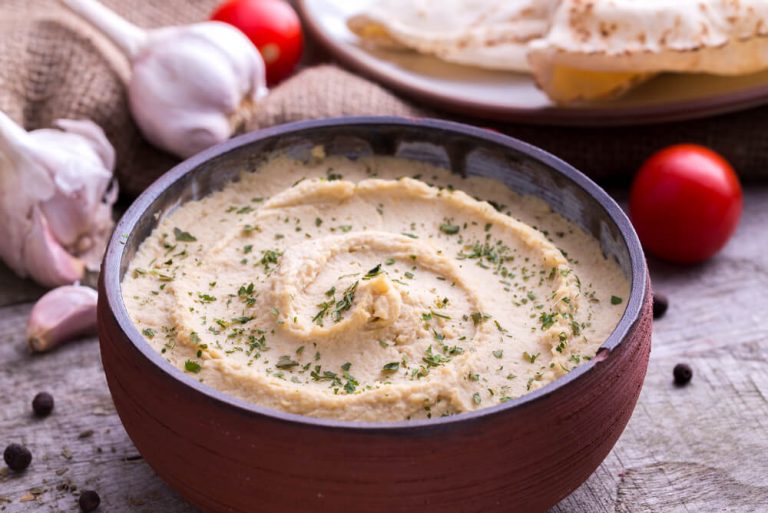 It is a delicious dip and spread usually made out of ground chick peas.
How Long Does Hummus Last?
Made of ground chick peas, hummus is rich in protein and is under the healthy food category. Yet, true to its tasty and healthy quality, sometimes you buy or make more than you need. The bad news is, hummus can go bad if not stored properly right away. Even hummus that is still sealed after buying would only last 7days in the fridge and 7 months in the freezer.Have you tried making your own hummus at home? Hummus recipe is easy and delicious especially if you made it according to your own taste preference. However, the shelf life depends on the ingredients used in the recipe. If you use acidic ingredients, it will have longer shelf life compared to vegetables. Homemade hummus stored in the refrigerator will last less than a week (4 days).Homemade hummus that has an acidic ingredient lasts for a week (7 days) in the fridge.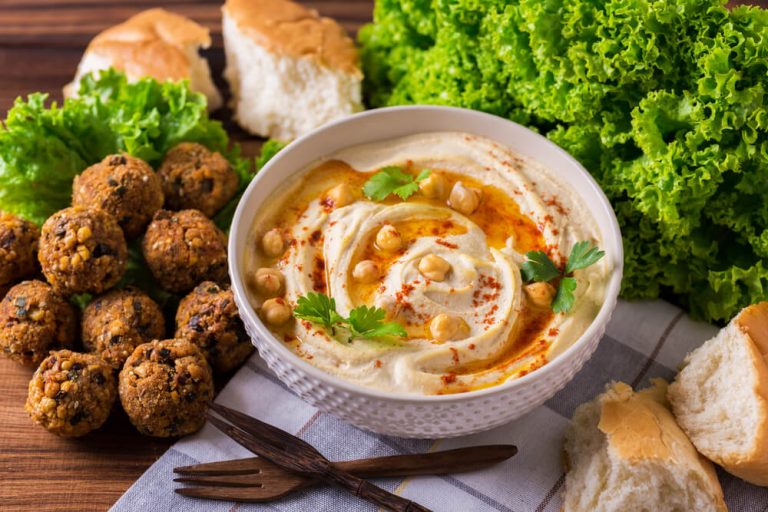 A traditional hummus recipe that uses falafel and chickpea is served with salad and feta. This homemade creation is Jewish style.
How would you know if hummus is already spoiled?
It is our instinct to smell the food when we see that it looks spoiled. We rely on our senses when it comes to situations like this. Here are the indications that hummus is already spoiled.
You see molds on the surface of hummus.
Oil and other ingredients show separation in the container.
You will notice that the color turns dark and hard.
It smells sour, foul or bad compared to fresh hummus.
I would not recommend for you to taste it since a spoiled hummus or food may poison you. However, if it can't be helped, it would taste bad if already spoiled.
Several tips on how to store hummus the proper way
Don't waste your hummus by storing it the proper way. For any food leftovers, the fridge is your best friend. Placing them in cool temperature let food stay fresh longer. The average number of days hummus would last in the fridge is one week.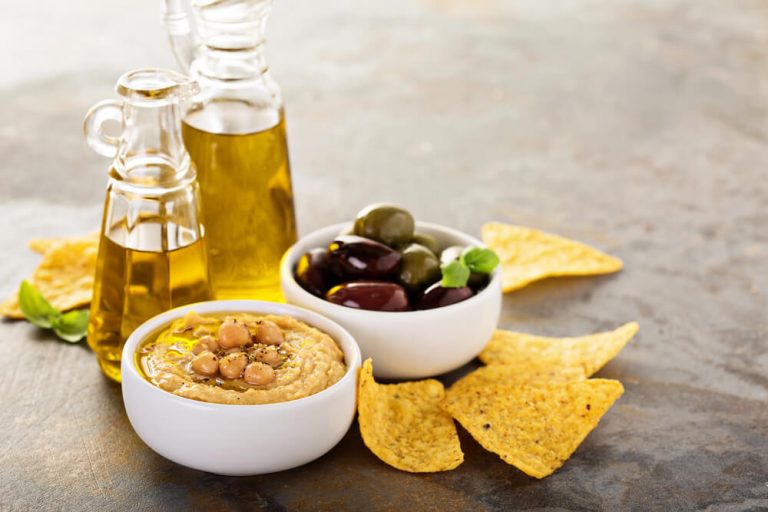 Olive oil homemade hummus with olives and crunchy corn chips.
Here are several tips to help you store hummus the correct way:
checkIf you bought hummus and can't finish it, store the leftovers in the fridge with the container closed tightly. However, if it is still sealed, you can place it right away in the fridge. The ideal temperature to cool it is 40 degrees F.
checkIf you made it yourself, choose an airtight container for you to store the hummus before placing inside the fridge. Storing it in a tight container will keep bacteria from thriving it aside from the fact that it also keeps moisture away.
checkIf you want a consistency in the temperature, put your hummus in the area of the fridge that is far from the door.
checkUsing a clean scoop when getting hummus from the container will help extend its shelf life. Clean utensils mean lesser bacteria contamination. Do the same if you need some of it from the fridge.
checkUsing a separate bowl or serving dish when using hummus is recommended. This way, the rest of the hummus left in the container is less likely be contaminated with bacteria. Thus, it will last longer when stored properly. NEVER dip your food directly into the container!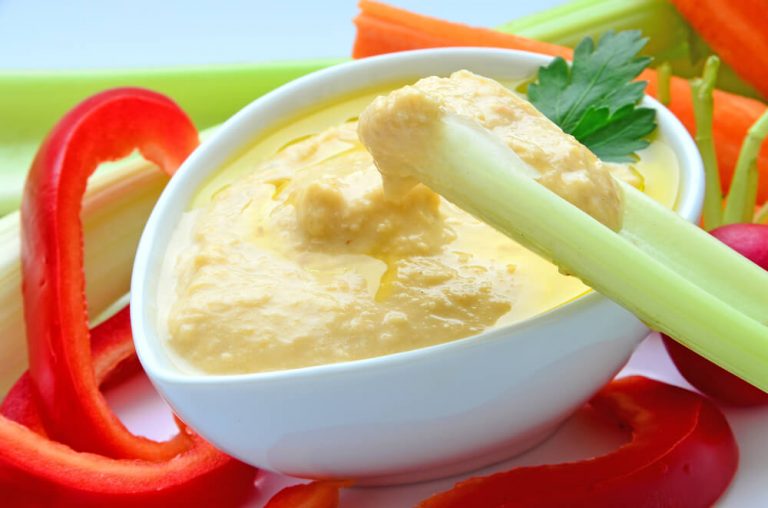 Hummus can be used as a dip or a spread. There are different varieties of hummus recipes worldwide.
Freezing Hummus
Many food products do not do well when frozen. However, with hummus, it is the other way around. It freezes perfectly and can be thawed in just 12 hours inside the fridge. In fact, it lasts for months inside. So you can make one large batch and freeze the rest for future use.
hand-o-rightAll tips above about the right way to pack hummus before storing in the fridge is also applicable to freezing. Yet, separation of oil and ingredients as a sign that hummus is already spoiled, is not the same case with frozen hummus. If this happens, simply stir it carefully after thawing, and it is back to its consistency like it is fresh.
hand-o-rightDo not forget that after thawing hummus, you should consume it within three days. Any leftover after that must be thrown away. NEVER re-freeze thawed hummus.
hand-o-rightTo prevent thawing large portions that you can't finish, freeze your hummus in small portions. This way, you can save by just using what you need. Small portions also thaw fast compared to large ones.
hand-o-rightIf you don't have an airtight container, resealable freezer bags can serve the same purpose.
Conclusion​​​​​
Hummus does go bad like any other food. However, if you know how to store it properly, you can still make use of it for a longer time. The only important equipment necessary is for you to have a fridge. If you have one, and you have just read this article, then you do not need to fret.If you like this article and found it useful, you can share this with your friends. We would love to hear your comments too. Leave a comment below if you want!
See also how to preserve Hummus here